Water blade, waterfall spillway, stainless steel waterfall cascade blade manufacturer
Call Now:- 9891204843, 9990812990 (Mukesh Kumar)
We Nirmal Fountains
(An ISO 9001:2015 Certified Company)
commenced our business operations in 2010. Since our foundation, we have remained committed towards meeting and exceeding our client's expectations with quality assured and cost effective products. With rich industry experience and market expertise, we have acquired an enviable reputation of one of the leading manufacturers and exporters in this domain.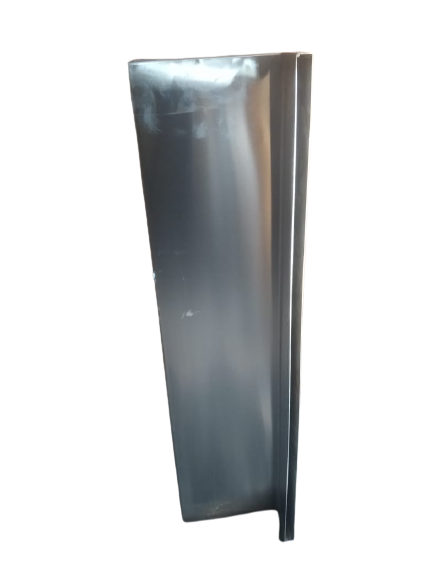 fountain nozzles water blades, waterfall spillway, waterfall cascade blade, water sheet nozzles, wall cascade blade, swimmingpool waterfall nozzles, wall waterfall nozzles, trickling waterfall nozzles, suppliers in mumbai fountain nozzles suppliers in hydrabad fountain nozzles suppliers in chennai fountain nozzles suppliers in banglore fountain nozzle supplier in nagpur fountain nozzles suppliers in pune bell jet fountain nozzles suppliers, foam jet fountain nozzles supplier umbrella shape fountain nozzles suppliers, geyser jet fountains nozzle suppliers ball fountain nozzle suppliers, water cascade fountain nozzles water sheet nozzles, waterfall cascade nozzle manufacturer in pune nagpur, satara, navi mumbai, kalyan, vasai, water cascade, wall fountain designs, terrace wall fountains, READ MORE
Our thorough technical knowledge and cutting edge engineering assist us in offering products such as swimming pools, outdoor Fountains, Indoor Fountains, Floating Fountains, Musical fountains, Jet Fountains, Nozzles, Vertical garden, garden developers, garden designer
, etc.
Quality Assurance
Quality has been our major forte. As a quality assured company, we are committed to meeting and exceeding our customers expectations by providing quality formulated products and services. In our endeavors to achieve optimal customer satisfaction, we have developed a total quality management system under the supervision of quality personnel. This system ensures that all aspects of production inclusive of raw material testing, R&D and finished product testing are maintained within the specific parameters of quality
Best Fountain n vertical garden- Nirmal Fountains has commissioned projects for Fountains and Swimming Pools in India like New Delhi, Gurgaon, Noida, Greater Noida, Kota, Raipur, Bhopal, Ludhiana, Karnal, shimla, Ghaziabad, Sonipat, Hissar, Haridwar, Patiala, bhatinda, ajmer, bhiwani, odisha, jammu, pathankot, Chandigarh, Faridabad, Meerut, Agra, Jaipur, Udaipur, Panipat, Varanasi, Pune, Goa, Indore, Lonavala, Dehradun, Mussoorie etc